CSS of Rome offers the following packages: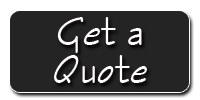 Whatever package you choose, every package guarantees the advertiser's message will be displayed approximately 480 times per day. And remember, production changes during your contract is FREE.
---
Design Specification Requirements:
If you are providing your own artwork for display, here are the specifications required.
File Format: JPG
Resolution: 300dpi
Color Format: RGB
Size (in pixels): 132 x 286
Display size: 8'x16′
All ads must be approved by CSS of Rome. Upon receipt, please expect a 24-hour turnaround time before ad will be displayed.